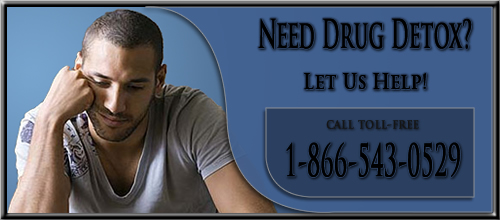 Drug Detox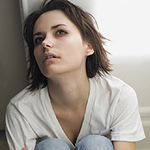 Drug detox is where the addiction recovery process begins. Alcohol and drug detox programs provide medical stabilization and should not be viewed as rehabilitation. Rehab programs look to maintain the gains made in detox, while working towards establishing a firm ground upon which future long-term recovery is to be built.
People are always surprised when they find out that someone they know or love is a drug addict or is abusing substances, even when the signs are already there. It is not something people normally look out for or are prepared to handle. Under most situations, people are either unaware or refuse to see the obvious signs. Loved ones are often in denial themselves, believing that it cannot happen to their family or friend.
Are you or someone you care about addicted?
Maybe you're not sure you need medical help. How can you tell if you, a friend or a loved one is in need of drug detox and rehabilitation? Try answering these simple questions:
Are you using a chemical substance to escape today?
Have you tried to stop and can't?
Are you practicing this behavior more than you did a few weeks or even a few days ago?
Once a problem has been identified, it's time to get help. There is a withdrawal period from any chemical substance and the side effects vary by person and by drug of choice. Severe agitation, nausea and anger management issues are all common. Fortunately, these side effects diminish with time, allowing for more focus on the actual treatment process.
Drug detox is the initial step in ones drug addiction recovery process. Statistics compiled after years of research have found that the vast majority of people that complete alcohol or drug detox, but fail to continue treatment in a residential addiction treatment center, end up in relapse. Drug detox is a vital component in the recovery process, but lasting recovery is generally achieved through multidisciplinary protocols that address the root of the addiction and not just its physical effects.
Drug and alcohol abuse can create profound changes in your brain and body chemistry. That's why one of the first steps in the drug and alcohol addiction treatment process is to detoxify from these toxic chemicals and their byproducts. There are several types of drug detox programs and alcohol detox programs available such as outpatient detox programs and ultra rapid detox programs, but the detox programs that have proven to be the safest and most effective are referred to as "medically based inpatient detox programs".
How do I choose the right drug detox program?
There is no one perfect drug detox or alcohol detox program for everyone and choosing the right one for your needs may seem difficult. We are here to help inform you and make your decision easier. We are a nationally recognized addiction treatment center specializing in drug and alcohol detox and rehabilitation. Our professional team can answer your questions and refer you to effective drug detox or alcohol detox programs.