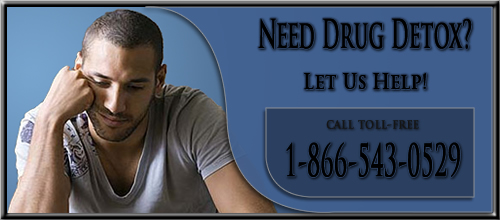 Drug Free Detox
What is drug free detox?
There are several ways to detox off of drugs and alcohol: drug free, medical, rapid, drug weaning and drug substitution. The objective of drug free detox programs are to relieve the immediate symptoms associated with withdrawal and treat any medical or psychiatric condition present. Detox, short for detoxification, is only the first step in achieving lifelong abstinence from drug addiction and alcoholism.
What is the difference between drug free detox and drug rehab?
There is a tremendous difference between a detox program and a drug rehab program or detox and rehabĀ', as people like to refer to them. First, a detox program is usually located within the drug or alcohol rehab itself and is considered an addiction treatment service of the drug rehab program. In order for drug free detox and rehabilitation to be successful, the person suffering from the drug addiction including their friends and family have to admit that there is a problem. Once the desire and willpower has been accomplished to deal with the drug addiction, then the necessary action may be taken to enter rehabilitation and treatment. Making contact with a trained professional in the field of drug addiction recovery during this difficult period is highly recommended. There is life after drug addiction!
Natural treatments such as herbal and homeopathic remedies are used in drug free detox programs. The herbs and homeopathic remedies utilized help eliminate toxins from the body. These remedies are gentle, safe, and at the same time effective ways to detoxify the body. Some herbs are able to cleanse the toxins from the blood, fat cells, organs and urine. They are also known for their beneficial effect on liver functioning and as a digestive tonic.
Drug free detox also incorporates nutrition. The power of a proper diet that includes fruit, vegetables, juices and soup as natural ways to detoxify the body are equally important. Combined with plenty of water, exercise and nutritional supplements, these natural treatments can enhance purification and lessen the severity of the withdrawal period. Other holistic treatments that are also helpful when detoxing from drugs and chemicals include acupuncture, chiropractic therapy and massage.
The average length of time for a person in drug free detox varies depending upon the particular drug they are taking (including alcohol) the amount and frequency, whether there are any other medical problems or possibly if they are taking any additional medications. It is imperative that when you are entering the drug free detox program that you are honest with the staff regarding these issues.
When an individual goes through drug free detox withdrawal, symptoms such as sweating, shaking, headaches, nausea, cravings, vomiting, abdominal cramping, diarrhea, insomnia, confusion, agitation, depression, anxiety, or other behavioral changes may be experienced. The nature and severity of withdrawal symptoms varies dramatically depending on the type of drug or drugs used. In addition, the frequency of drug use also impacts on the withdrawal symptoms. Today, it is less common to encounter people in drug free detox who use one drug exclusively. Often you will find that people use a combination of drugs be it alcohol and prescription drugs or alcohol combined with cocaine, heroin, crystal meth, or crack cocaine.